"…the ol' TwoPutter gets some ink…"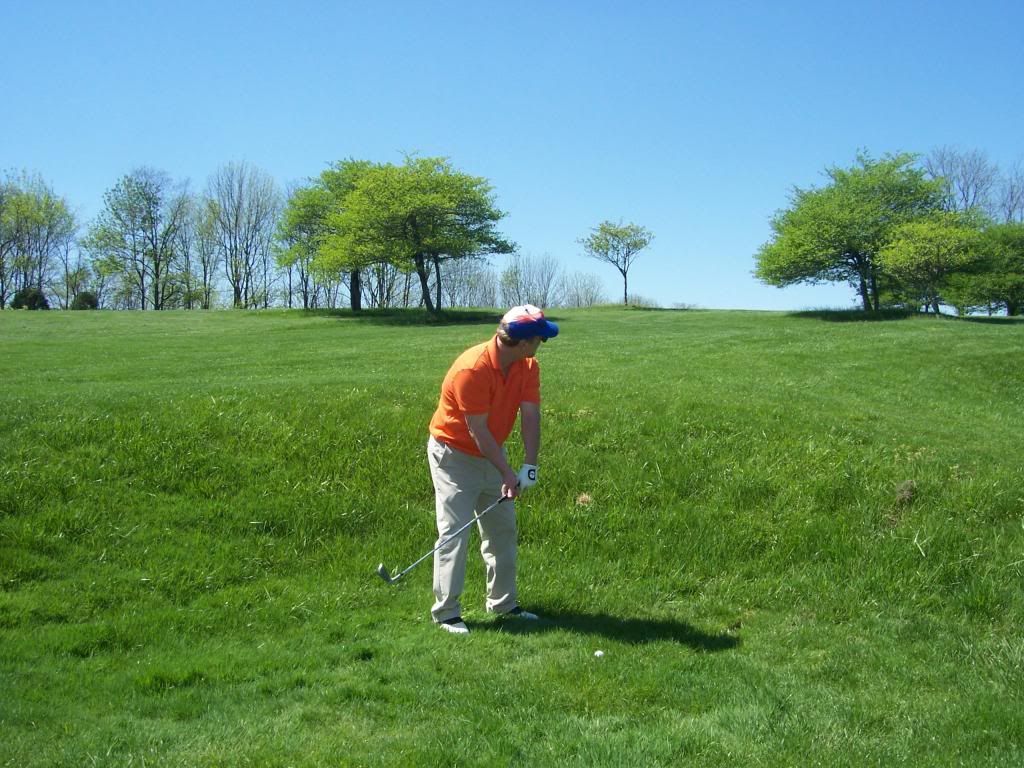 Your Capitol Hill Update
By Rich Zierdt, State Legislative Chairman
Gopher Oversea'r; > Volume 68, No. 1 Feb – May 2014
Special Note From Washington, D.C.
On March 2, 2014, our State Commander Frank Presfield led a delegation of senior state officers, including the state President of our Ladies Auxiliary, to Washington D.C. to attend our National VFW Legislative Conference. After many meetings with the National Legislative office where we were briefed in depth on the issues and priorities for this event, we spent Tuesday and Wednesday on Capitol Hill meeting with our members of Congress. Senator Klobuchar was still having trouble returning to the Capitol due to inclement weather and no staff was available to meet with us, when we stopped at her office so we left our materials and will continue to attempt to follow-up with her office. Otherwise we were met and welcomed by all of the other members of Minnesota's Congressional delegation and their staffs and were given many assurances of support for our priority concerns and initiatives (shown elsewhere in this newsletter); A great "thanks" to all who took the time and effort to join us in this important event.
Rather than duplicate the effort I am including a report on the State legislative activities that was written by Tommy Johnson of the Hopkins VFW post for this newsletter. This report is as well written and as complete as anything that I can do and so…. Enjoy it.
Finally, as a matter of respect, I wish to acknowledge how much we all missed the presence of Al Loehr, our longtime state legislative chairman and mentor, and this missed presence was acknowledged by all of the Congressional offices. Al, you were very much there with us in spirit, thanks again for your help.
Tommy Johnson, Hopkins Veterans of Foreign Wars Post Quartermaster has been with me during Legislative hearings and committee meetings this session. He has put together this great article for his Post. I would like now pass that on to you.
(the following article originally published in the Geo. R. Wolff VFW Post #425, Hopkins MN April 2014 newsletter)
Monday March 17th was a well-attended Veterans Day On The Hill at the Capitol in St. Paul. After the Colors were posted Retired Major General Larry Shellito, Minnesota Department of Veterans (MDVA) Commissioner, read a letter from Governor Dayton who was not able to attend for medical reasons. This kicked off a series of speeches by Legislators such as Senator Saxhaug, who discussed proposed legislation to be heard by the Senate's States Departments And Veterans Committee and Dave Senjem, who always gives a moving talk about honoring the sacrifices of veterans and our families. House State Government Finance And Veterans Affairs Committee Chair Mary Murphy talked about how her Committee's members know the importance of listening to Veterans.
Representative Murphy's committee does listen, and they listened on March 10th in committee as a parade of Veterans Groups and citizens, including me, objected to proposed legislation HF 2557, which would negatively affect the ability of spouses and widows to be admitted into Minnesota's five Veterans Homes, including the Minneapolis Veterans Home. Towards the end of the meeting, Chair Murphy asked the proposed bill's Author who asked for this change as no one testifying that day supported it. The Author answered by saying "other states do that" – which by omission, was a "no one asked" answer. This bill was discussed under Good Of The Order at the March 6th Post meeting.
After Day On The Hill ceremonies ended Veterans and members of the Ladies Auxiliary met with Legislators informally and formally in Members offices. I spoke with Representative Murphy about HF2557, and was told her committee heard loud and clear the proposed changes were not asked for nor were wanted. Rep. Murphy wasn't sure if the bill would have another hearing – meaning it would not pass out of committee nor reach the house floor for a vote. Conversations with other Legislators were along the same lines – Representatives saying they didn't think this bill would move forward; Senators saying they didn't think the bill would even be heard in that Chamber of the Legislature.
One highlight is the sincere care about and for veterans by Members in both parties. It's refreshing that veterans issues don't have the political biases too many other issues do. Please remember, the VFW has been, is, and always will be a non-partisan organization.
The point of this is to remind people of the importance of making a phone call, of sending an email, of attending legislative hearings – Legislators can and will listen and we can shape the legislation that affects us. These calls and emails and going to the Capitol are something everyone needs to do – one at the least, two is better, and attendance critically important.. Our work is not over; send an email to HopkinsVFW@gmail.com if, your schedule permitting, you can attend a hearing in St. Paul . To find contact information for your State Representative and State Senator, go to http://www.leg.state.mn.us/leg/DistrictFinder.aspx. We'll be talking about legislation again at our April 3rd Post Meeting; hope to see you there!